About Us
Your Partner in Defining You
Welcome to Bellissimo Plastic Surgery and Medi Spa! Our board certified plastic surgeon, Dr. Jeffrey Antimarino, and his entire staff strive to maintain their commitment to provide state-of-the-art surgical and non-surgical techniques with a warm and caring atmosphere. Our team works together to understand the goals of each patient and to help them achieve their desired results. We extend to you a complimentary consultation with Dr. Jeffrey Antimarino for plastic surgery or with one of our experienced medical spa providers. When you begin your journey with us, you will be opening yourself up to the warmth and support provided by our Bellissimo family. We will give you honest recommendations, genuine care, supportive feedback and a detailed plan designed to meed each individual's goals. Along with this care, we will ensure that from the moment you step into our office you are provided with the highest level of care, attention to detail and safety. Our goal is that every patient at Bellissimo experiences the individualized care they deserve to achieve their own definition of beauty.
Our Core Services
Schedule your complimentary consultation
Plastic Surgery
Dr. Antimarino provides a full spectrum of both cosmetic and reconstructive procedures. He specializes in procedures involving the face, breasts, and body.
Injectables
Many patients can get the results they desire without an invasive procedure. We offer a variety of non-surgical cosmetic treatments that provide natural, and refreshing results.
Laser
Our Aerolase Lightpod Neo laser is one of the safest and most effective laser treatments available today.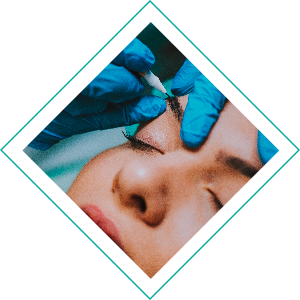 Medi Spa
Our medi spa offers a variety of non-invasive treatments that are relaxing and yield great results for your skin.
Get to know Dr. Antimarino
Education
B.S. Biology | Pepperdine University
(Malibu, California)
Medical degree | Creighton University
(Omaha, Nebraska)
Specializations
Aesthetic procedures
Breast Surgery
Breast Reconstruction
Reconstruction after weight loss
Training
General surgery and plastic surgery at
University of Southern California (USC)
Extensive training in breast augmentation,
breast reconstruction, reconstruction
after weight loss, burns, birth defects and
cosmetic procedures
DIFFERENTIATORS
Compassion
Artistry
Southern California Flair
Educating Patients
18+ years of experience
See our work
Before & After
Our Procedures
breast
Dr. Antimarino is know for his excellent and cutting-edge aesthetic breast procedures on both the East and West Coast. His extensive training in breast surgery and breast reconstruction deems him an expert in this field. His passion for women's health and providing authentic results are what truly makes has the patient's best interest in mind. We invite you to read about the different breast procedures offered by Bellissimo Plastic Surgery & Medi Spa.
face
Facial features tend to change over time, some dramatically and some more subtly. Dr. Antimarino's ability to rejuvenate the face through individualized procedures such as eyelid surgery, a facelift, fat transfers and brow lift are truly remarkable. We invite you to read about the difference procedures available to address the face.
body
The extensive training Dr. Antimarino received in reconstructive surgery secondary to post-weight-loss has given him an expert perspective on all body procedures. His surgical expertise takes every factor into consideration, such as the patient's body weight, desired expectations and lifestyle, before he makes his recommendation. He specializes in mommy makeovers, tummy tucks, arm lift, liposuction, body lifts and more. We invite you to read about the different procedures that we offer for the body.
Awards & Recognitions
Compassionate Doctor Recognition
- Vitals.com
Outstanding Staff
- RateMDs.com
Top 10 Doctor
- Vitals.com
Exceptionally Helpful
- RateMDs.com
Patient Choice Award
- Vitals.com
Top Doctor
- Pittsburgh Magazine
Highly Knowledgeable
- RateMDs.com
Resident Teaching Award
- USC/Keck School of Medicine
Intern Teaching Award
- USC/Keck School of Medicine
World Class Punchtuality
- RateMDs.com
Top Doctor Award
- RealSelf.com
Top 500 list for 2015
- RealSelf.com
On-Time Dr. Award
- Vitals.com
2016 10 Best
- American Institute of Plastic Surgeons
RealSelf 100 & 500 Hall of Fame
- RealSelf.com
Featured In

Your State of the Art Experience
At Bellissimo Plastic Surgery and Medi Spa, we aim to make your experience extraordinary from the moment you walk through our doors. Starting with your initial consultation, meeting without patient care coordinator and including your outpatient surgical procedure, we strive to make you feel comfortable and confident in your decision. Dr. Antimarino and his staff will be there for you every step of the way, from beginning to end. We invite you to visit us at one of our beautiful offices located in Shadyside or Monroeville for your complimentary consultation in plastic surgery, Medi spa treatments, injectables or laser.
We have addition hours available for consultations and treatments in our satellite locations located in Wexford, Greensburg and Robinson Township.
Our Location
Shadyside
Monroeville
Greensburg
Robinson
Wexford
Testimonials
What They're Saying
Dr. Antimarino is extremely conscientious of his patients. He is very informative, personable and accessible! I have always been able to easily reach any staff member of Bellissimo, including Dr. Antimarino himself, with any questions. He has a very calm and non-hurried approach. I did not feel like I was a "number" being rushed through, but rather treated as an individual and had my expectations of surgery understood. His surgical ability is top notch and I couldn't be happier with my result.

Realself

Lorem ipsum dolor sit amet, consectetur adipiscing elit, sed do eiusmod tempor incididunt ut labore et dolore magna aliqua. Ut enim ad minim veniam, quis nostrud exercitation ullamco laboris nisi ut aliquip ex ea commodo consequat. Duis aute irure dolor in reprehenderit in voluptate velit esse cillum dolore eu fugiat nulla pariatur.

Person