January 2020 Procedure of the Month: What's in store for 2020?
Posted December 18, 2019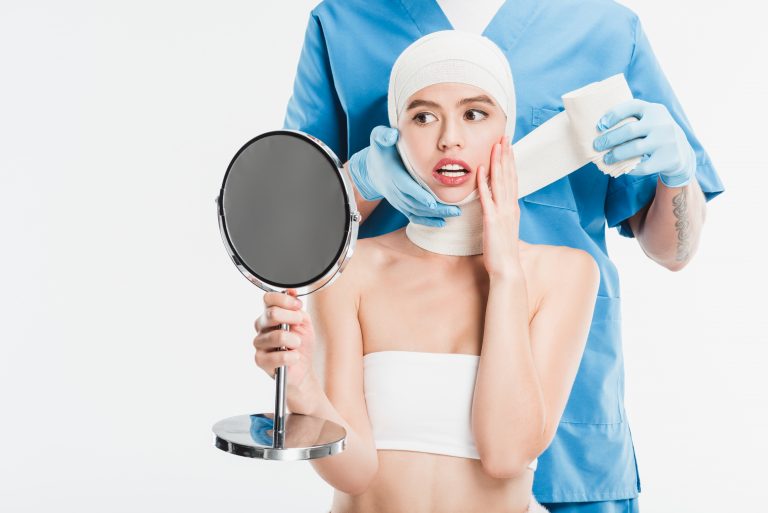 The beginning of each new year marks a period of self-examination. We tend to refocus our priorities and try to include more time for those things that are most important to us. Hopefully, this year that includes some additional "me" time and the opportunity to create a healthier physical, mental and spiritual lifestyle. In the cosmetic culture, 2020 appears to address our busy schedules by discovering more efficient ways to treat aging with minimal downtime. Lasers, Injectables and other non-surgical devices are on the rise as the technology available today can provide faster and more efficient results.
Conversations that will occur in 2020 continue to focus on expressing a patient's own definition of beauty and ways in which to achieve it. The focus will continue to embrace body positivity as it is individually expressed and appreciated. Enhancing or re-defining yourself is a personal choice that is accepted without shame or guilt. Influencers have played a large role throughout time in our culture, social media has only enhanced that. What is found to be beautiful now may be less influenced by mainstream Hollywood and more focused on our personal perspective of beauty and how that may look for us individually. We no longer need to search for ideals, rather taking a step back to look in the mirror and envision the best version of ourselves.
The five surgical procedures that continue to top the most desired list include:
Breast Augmentation: enhancement of the breasts using silicone or saline implants.

Liposuction: permanent removal of excess fatty tissue.

Rhinoplasty: shaping of the nose to enhance the face or resolve respiratory issues.

Eyelids: the removal of excess skin or fatty tissue around the upper and/or lower eyelids

Tummy Tuck: to remove excess skin or fatty tissue around the abdomen. 
What will we see in 2020?
Fat transfers are on the rise. Customized body procedures that include fat transfers, such as a breast augmentation or an enhancement of the buttocks, will see an increase in popularity. Body shaping procedures will be more popular but with a focus on natural, subtle results. We appear to be moving away from dramatic surgical results and shifting the focus to a soft, natural and slightly contoured result.
 Combination procedures are also on the rise. Treatments that can be combined yet still boast minimal downtime will see an increase in demand. Radio frequency and ultrasound are on the rise and are being added to a multitude of devices with promising results. Be wary of any claims made that do not seem realistic, they are probably not. Continue to ask questions and look at photos to provide you with more information regarding any claims made by a physician or practice. Be sure to do your research.
The top non-surgical procedures seen last year included:
Injectable fillers

Botox

Microneedling

Laser hair removal 

Peels
In 2020 we are looking to see new injectable products with long-lasting results. Rather than one to two years, these new products are predicted to last three to four years. As patients become better educated, their expectations become clearer and they require procedures that promise good, solid results. Procedures that are not as effective as promised, such as those that use threads, will slowly start to decline in popularity. Some procedures, such as a lip lift, will gain popularity as it offers long term lip enhancement.
Affordability is important as we continue to see the cultural acceptance of cosmetic surgery. The focus on skincare as a building block for procedures and treatments will become more important. You may wish to consider the entire team, aestheticians and injectors, when researching your plastic surgeon as they will play a role in achieving your optimal results. Male personal care continues to rise as older men remain active in the job force and compete with the younger population for job availability. Gender surgery is addressed with specialists focusing on providing optimum care in this emerging field. Peri-menopausal and menopausal women will have an impact in the surgical arena and their specific concerns are being addressed with a focus on results driven by their specific body and hormonal changes.
A board certified plastic surgeon remains critical when considering a cosmetic or aesthetic procedure and doing the research needed to achieve a comfort level with both the surgeon's personality and surgical skill will become a priority.