The Staff at Bellissimo Plastic Surgery in Pittsburgh, PA
---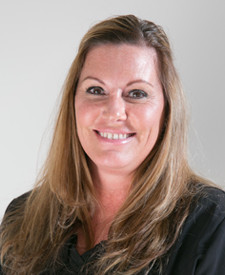 Pamela Mastowski
Registered Nurse
Pamela became a Registered Nurse in 1993 and has held several prominent positions at Allegheny General Hospital, Periodontics Office in Oakland, Pocket Nurse Enterprises, The Skin Center and most recently Body Beautiful. Pamela attended the University of Pittsburgh and Shadyside Hospital School of Nursing where she discovered her passion for the cosmetic industry and providing medical spa treatments. Her injectable experience includes Botox and numerous dermal fillers and her passion for cosmetic medicine keeps her updated on the latest products and techniques. Pamela also assists Dr. Antimarino with patient consults and post-op visits to ensure we provide our patients with the highest quality of care.
Shanelle Kapusta
Office Manager and
Patient Care Coordinator
Shanelle graduated Seton Hill University with a BA degree in Marketing and a BS degree in Health Care Management. Prior to joining Bellissimo, Shanelle worked with a variety of physicians and pharmaceutical companies in clinical research. With her strong organization and planning skills, along with her cheerful spirit, Shanelle acts as your very own patient concierge. She assists patients with surgical costs and financing options and helps coordinate surgery planning to meet their needs. Shanelle's cheerful disposition will make your experience at Bellissimo a positive and pleasant one.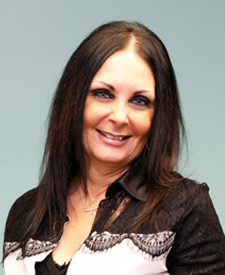 Rose McPherson
Patient Care Coordinator
& Insurance Specialist
Rose has over 30 years of experience working in plastic surgery and Med Spa offices and brings a wealth of knowledge in administration, patient relations and insurance. She embraces the role of patient liaison from setting your initial appointment, assisting with medical insurance, scheduling your surgical date and coordinating your post-op visits. Rose's calm and caring demeanor will put you at ease and her wealth of experience helps keep the office running smoothly.
Tara Hepler
Medical Aesthetician
Tara is a graduate of the Pittsburgh Beauty Academy and has over 19 years of experience. Tara joined the Bellissimo family to help launch our Medical Spa in Shadyside. She uses the latest techniques and works closely with each patient to develop a skin care regime that achieves their desired outcome. Tara specializes in premium skin care services including microdermabrasion, chemical peels, dermaplaning, custom facials, waxing and eyelash extensions. Tara focuses on creating a serene and therapeutic environment while providing products and treatments that deliver visible results.