The Staff at Bellissimo Plastic Surgery in Pittsburgh, PA
Angie Johnston
Nurse Practitioner, MSN, FNP
Angie's expansive nursing career has spanned 22 years, encompassing the ICU, CCU, ER, OR, PACU, aesthetics, and oncology. A Nationally Board-Certified Family Nurse Practitioner for the past 8 years, she attended Waynesburg University before obtaining her MSN, and FNP from Carlow University in 2014. Along with experience in aesthetics, family medicine, and urgent care, Angie is highly proficient in the mental health field, with a specific focus on Affective Disorders (PTSD, Postpartum, Anxiety/Depression). Throughout her career, she has remained dedicated to empowering her patients to achieve their goals. She looks forward to continuing that mindset of positivity in the aesthetics industry and is pleased to be a part of the Bellissimo team. Her easily relatable nature, equally as important as her knowledge, allows Angie to recognize her patients' true desires and help them reach a level of personal success that no longer need be out of reach.
---
Amanda Papp
Physician Assistant
Amanda is a nationally certified physician assistant that has specialized in plastic surgery for approximately ten years. She completed an accelerated program at Lock Haven University in 2012, earning her Bachelor of Science and Master of Physician Assistant Studies in five years. She is skilled at first assisting in the operating room, pre and post-operative patient care, and an expert injector of dermal fillers and neurotoxins. Amanda is passionate about assisting patients with their journey to looking and feeling their best. Outside of work she is a mother and wife and enjoys spending time with her family and friends. Amanda's warmth and compassion is evident as soon as you meet her. She is a wonderful extension of Dr. Antimarino's philosophy regarding patient care and education. Her desire to help you become the best version of you is clearly recognized through her patience, talent, communication, and skills.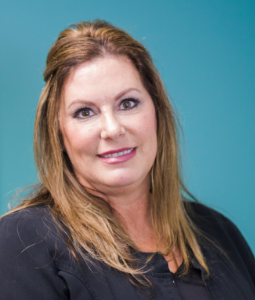 Pamela Mastowski
Registered Nurse
Pamela became a Registered Nurse in 1993 and has held several prominent positions at Allegheny General Hospital, Periodontics Office in Oakland, Pocket Nurse Enterprises, The Skin Center and most recently Body Beautiful. Pamela attended the University of Pittsburgh and Shadyside Hospital School of Nursing where she discovered her passion for the cosmetic industry and providing medical spa treatments. Her injectable experience includes Botox and numerous dermal fillers and her passion for cosmetic medicine keeps her updated on the latest products and techniques. Pamela also assists Dr. Antimarino with patient consults and post-op visits to ensure we provide our patients with the highest quality of care.
---
Ashley Orlandini
Nurse Injector
Ashley became a Registered Nurse in 2006 after graduating from Penn State University. She has over 13 years of nursing experience working in a Level 1 Trauma/Surgical ICU and an Inpatient Hospice Unit. Ashley also holds a bachelor's degree from Slippery Rock University in Exercise Physiology and has always had a passion for overall health and wellbeing, which led her to the aesthetics industry. Ashley received certification after completing a hands-on training course for injection of neurotoxins and dermal fillers through Allergan as well as AMET. She is very excited to join the Bellissimo team to inspire positivity and to fulfill her creative side by helping patients achieve their goals and to feel beautiful on the inside and out.
---
Cassandra Glivic
Nurse Injector
Cassie graduated from the University of Dayton with a BS in Biology. She worked in medical research before pursuing her nursing degree. As a nurse, she worked in oncology before discovering her passion for aesthetic medicine. Cassie is trained and skilled in a variety of aesthetic techniques through some of the industry's leading practitioners. She is certified by AMET in the use of neurotoxins and fillers, has specialized training in products from Revance and Galderma, and has 3 years of experience with cosmetic lasers. Cassie is dedicated to continuing her education to provide her clients with the best possible care and results. Her goal is to enhance patients' natural beauty to help them look and feel their best.
---
Amanda Boggio
Medical Assistant
After receiving her BS in Education from Clarion University, Amanda knew she really belonged in the medical field. With experience in patient care at family practice, she has now found her way to the world of plastic surgery and aesthetics. With a background in teaching, she emphasizes patient education, as well as promoting wellness and self care. Her focus on the patient experience ensures a welcoming environment.
Jackie Boyd-Garbett
Office Administrator
Jackie Boyd-Garbett has a Bachelor's degree in Consumer Services from Indiana University of Pennsylvania. She comes to us with over 30 years of business management experience and is excited to create a positive infrastructure for Bellissimo Plastic Surgery & Medi Spa. She loves working with our staff and patients. Jackie is looking forward to helping us expand and grow as a practice. Her main focus is providing the foundation to create the optimum experience for both patients and staff.
---
Toni Chovanec
Patient Care Coordinator 
Toni obtained a Bachelor's degree in Criminology from the Indiana University of Pennsylvania and began her career in retail management. After taking a 10-year hiatus to be a full-time mom she reentered the workforce and held a variety of positions directing the administrative functions of organizations and developing company culture. She joins us as our Personnel Manager, with the responsibility of ensuring effective coordination, supervision, and training of our Bellissimo staff. Toni utilizes her positive attitude and tireless energy to encourage others to work hard and succeed.
---
Wendy Rivard
Medical Receptionist
Wendy Rivard is the beautiful smile that greets you as you walk through our doors. She is the first point of contact for patients coming into the practice or calling to schedule a visit. Wendy graduated from Seton Hill College (now University) in 1991 with a BA in Management and an emphasis in Computer Science. She started a programming career in 1991 and continued through 2005 at which time she decided to be a full time Mom and craft hobbyist (ask her about her latest crafting next time you visit!) Wendy provides excellent customer service with an energy that exudes warmth and compassion.
---